Inventory Control System for a Food Distributor
Inventory Control System for a Food Distributor Overview:
A mid-sized food distributor that produces, packs, and ships goods across the United States, came to us in search of a better way to manage the growth of their operation. The food industry requires food businesses to maintain high quality control of the products produced and shipped from the company. The food distributor had complied with the regulations with their tracking current system, but as they moved forward, business owners realized the task would become more complex.


Lacking a management software:
As a distributor of frozen and packaged foods, the company relied heavily on knowing the product's origin and its new shipping destination, as did this meat processor. Before meeting with EMS, the company utilized paper tickets to track their inventory. Then the employees would manually use Excel to track the inventory's whereabouts, when the ticket moved through the warehouse. Unfortunately, this process created a long-term dilemma for the business, as employees would use valuable time re-tracing the food ticket's steps, to find its origin. Ultimately, this created a headache for operations and slowed the company's processes and efficiency.
Tracking with Flowtrac Software:
They wanted a solution that would solve their immediate inventory problems but would also grow and expand with them to handle other areas of the business in the future. FlowTrac would be able to handle their immediate need: track finished product as it's stored in multiple warehouses, and monitor it as it is shipped out. This is a very basic function in the software, so minimal setup and configuration was needed.
However, the client wanted to be able to expand the system in several ways over the coming months. They needed a software that would integrate with their Peachtree accounting system. We have had several clients use FlowTrac integration with Peachtree, so we knew this would be a successful fit in that regard as well. While the client was only looking to track the finished goods for now, they also wished to expand into tracking their production processes, so they could track source of origin for each package as well as the stages that went into creating it. Again, this would simply require another module from FlowTrac to monitor Work in Process.
---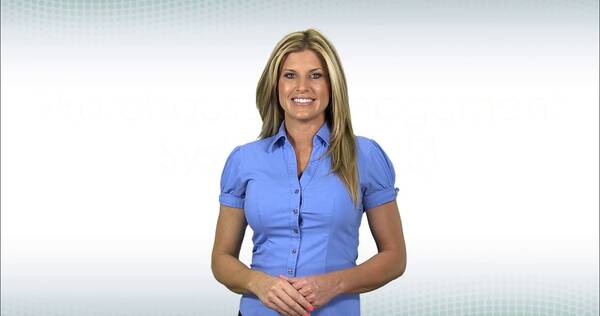 ---
FlowTrac Return on Investment:
FlowTrac's system allowed auto-integration to the business's accounting system, which cut set-up time. Additionally, the food distributor received and a quick return on investment with the systems co-integrating. Long-term though, the expandability of FlowTrac was a critical factor in the owner's decision making, as described earlier, the software would allow pre-shipment tracking and management – a new process for the company.
Click Here to Read More about our 2014 Browser-Based Inventory Tracking Software of the Year
Like us on Facebook to get updated news on inventory control system for a food distributor and other special offers!
Share and Enjoy!
Articles from the blog
Asset Tracking
 For City Government
Tracking your assets for a City has shown to be very valuable for many reasons. The city government in League City, found on the south-side of Houston, Texas, got tired of the blame game on lost assets and spending too much time on asset audits. The employees of League City government needed a solution to help find their gear and track the gear exchanges when not in the office.
Read more…
Smart Inventory Control For Veterinary Hospital
A large veterinary hospital in Texas, with three locations in Houston and one in San Antonio, was looking for an inventory savior to help monitor their fluctuating inventory levels. The hospital spends time providing care for animals in emergency situations, therefore, lacked the time to properly check in and out used items. With this dilemma, the clinic managers reached out to EMS Barcode to figure out a fitting inventory-solution, to ensure enough equipment was available and the clinic stock levels are within range.
This company purchases cutting boards and lazy susans that they then customize for their customers. They are sold directly through this company and they also have many other smaller boutiques shops and a couple large brands that resell their services.
This customer is getting orders via fax, phone, website, and email so they have employees doing nothing but placing orders all day. Because they are using Excel as their current warehouse management system they cannot track the progress of the order easily and the customer does not know what stage the order is in.