Even Ankle Monitors Need Tracking
Even Ankle Monitors Need Tracking
Assets are high-value, non-consumable items that generate value for businesses. For some, fixed assets are distributed to employees; and it is vital to operation that checked-out assets can be located, dated, and identified. In addition, when parts deter, recording damaged devices to send back to the manufacturer is another business concern.
In a recent case study, an ankle monitor supplier realized time-sunk and costs accumulated resulted from their lack of a tracking system. As the corporation delivers to numerous companies across the states, they needed an accurate system to monitor their jumping assets.
Asset Tracking System To Aid Productivity 
Small asset suppliers tend to have a difficult time keeping up with devices checked in-and-out. Similarly, this ankle monitor supplier, had a difficult time maintaining up-to-date documentation on parts that had been sent to hidden nocks of the country. It was cumbersome for them to keep track, using a primitive method, thousands of units across the United States. For a while, they kept it basic with Excel tracking, and though this kept them a-float, it did not yield much productivity.
Yet another concern for the business was delivering accurate customer billings. They needed to track the exact days a device was with a customer, as their business profitability and accounting team depended on this.
Beyond accounting needs, the common problems of time-loss and inefficiency was at the core of their dilemma. They had looked at several other software solutions before, they were unable to find one that matched the exact parameters for what they wanted and desperately needed.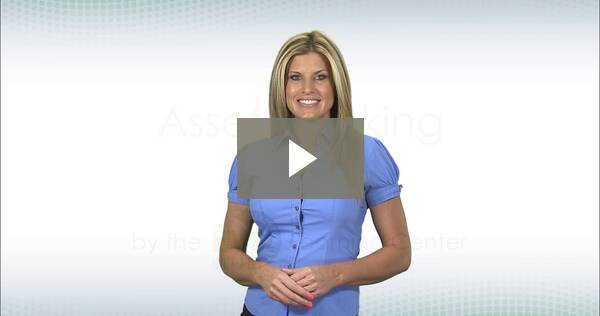 ---
See related: Asset Tracking For City Government 
---
Live-Demo For A New Asset Tracking System
We began to log the supplier's needs.
The ability to track each item with a unique identification number was a key starting point. With our live-demo option, we worked alongside supplier personnel to establish a process that made it easy for anyone to receive informative reports. Communicating their needs for tagging parts, helped guide us to a Wasp Solution.
The details: from customer-site to end-user tracking
Each ankle monitor would be tagged and stored to their warehouse upon arrival, and then we would utilize the simple "move" feature in the program to relocate the device to a customer's site when it left their building.
From there, we would be able to create an additional transaction for "check-out" for when the device was given to an end user. This allowed anyone to see, with date and time stamps, when the device left, when they were assigned, and returned to the site. The built-in reports based on "check-out to" and "move transaction" also proved to be a vital source of key information for them.
Getting A New Tracking System Started
With the flexibility to rename certain fields in the software it turned out Wasp Mobile Asset was the perfect fit. With the advantage of the EMS Barcode Solutions "5 for 5 Professional Services" our team was able to walk them through implementation and set up. In addition, within the 5 hours of service, we transitioned the product sheets from their old database into their new software. From our Dallas offices, the EMS Barcode team was able assess, address, and implement the company's new software.
---
Like us on Facebook to get updated news on ankle monitor suppliers using asset tracking software and other special offers!
---
See our other Blog Post:
Fire Department Implements Asset Tracking
Mentoring Group Uses Asset Tracking Software
Click Here to Read More about our 2014 Asset Tracking Software of the Year
Share and Enjoy!
Articles from the blog
The new AML LDX10 mobile computer provides a true all-in-one device that is incredibly easy to use and highly customizable. Each unit comes pre-loaded with a series of "apps" that allow for the collection of various kinds of information. These range from simple "Item Count" applications, to more advanced "Check In/Out" functions as well. These applications are presented on a clean and easy to understand interface, which allows even a basic user to familiarize themselves and be fully operational in a very short time.
In addition the LDX10 can be further customized to suit your business needs via AML's free "DC Console" software. This program allows a user to edit existing applications for the scanner, or build brand new applications from scratch at no additional cost. These custom setups can be grouped into a brand new "suite", delivering a set of tools that are perfect for the specific needs of the users business. AML also offers a fantastic comprehensive warranty option for the LDX10 and ongoing technical support to ensure the scanner continues making business easier on the end user for years to come.
With all of this in mind, it is clear why we have chosen the AML LDX10 as our All-In-One Data Collector of 2014.
AML LDX10 Mobile Computer Reviews
See it in action:
About AML:
Headquartered in Euless, Texas, AML was founded in 1983 with the desire to provide customers with easy to use barcode data collecting technology. All AML hardware is manufactured in the United States. With in-house engineering, excellent technical support, and an "Everything Included" philosophy, AML has become a brand name leader in handheld scanners and mini-kiosks.
Nominees: CipherLab, Unitech, Honeywell
AML LDX10 Mobile Computer Reviews
Like us on Facebook to get updated news on the AML LDX10 mobile computer and other special offers!
Inventory Control System for Bus Repair Company Overview:
One of the greatest joys of our job here is working alongside some very interesting and unique companies. This client specializes in refurbishing and repairing buses after any kind of incident. From collision to fire, their expertise in getting the vehicles cleaned, refitted and back on the road has made them an industry leader.