Even Ankle Monitors Need Tracking
Even Ankle Monitors Need Tracking
Assets are high-value, non-consumable items that generate value for businesses. For some, fixed assets are distributed to employees; and it is vital to operation that checked-out assets can be located, dated, and identified. In addition, when parts deter, recording damaged devices to send back to the manufacturer is another business concern.
In a recent case study, an ankle monitor supplier realized time-sunk and costs accumulated resulted from their lack of a tracking system. As the corporation delivers to numerous companies across the states, they needed an accurate system to monitor their jumping assets.
Asset Tracking System To Aid Productivity 
Small asset suppliers tend to have a difficult time keeping up with devices checked in-and-out. Similarly, this ankle monitor supplier, had a difficult time maintaining up-to-date documentation on parts that had been sent to hidden nocks of the country. It was cumbersome for them to keep track, using a primitive method, thousands of units across the United States. For a while, they kept it basic with Excel tracking, and though this kept them a-float, it did not yield much productivity.
Yet another concern for the business was delivering accurate customer billings. They needed to track the exact days a device was with a customer, as their business profitability and accounting team depended on this.
Beyond accounting needs, the common problems of time-loss and inefficiency was at the core of their dilemma. They had looked at several other software solutions before, they were unable to find one that matched the exact parameters for what they wanted and desperately needed.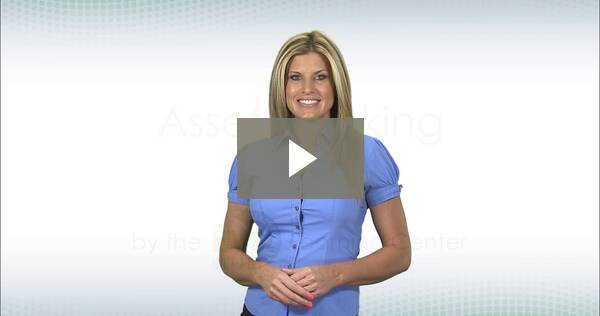 ---
See related: Asset Tracking For City Government 
---
Live-Demo For A New Asset Tracking System
We began to log the supplier's needs.
The ability to track each item with a unique identification number was a key starting point. With our live-demo option, we worked alongside supplier personnel to establish a process that made it easy for anyone to receive informative reports. Communicating their needs for tagging parts, helped guide us to a Wasp Solution.
The details: from customer-site to end-user tracking
Each ankle monitor would be tagged and stored to their warehouse upon arrival, and then we would utilize the simple "move" feature in the program to relocate the device to a customer's site when it left their building.
From there, we would be able to create an additional transaction for "check-out" for when the device was given to an end user. This allowed anyone to see, with date and time stamps, when the device left, when they were assigned, and returned to the site. The built-in reports based on "check-out to" and "move transaction" also proved to be a vital source of key information for them.
Getting A New Tracking System Started
With the flexibility to rename certain fields in the software it turned out Wasp Mobile Asset was the perfect fit. With the advantage of the EMS Barcode Solutions "5 for 5 Professional Services" our team was able to walk them through implementation and set up. In addition, within the 5 hours of service, we transitioned the product sheets from their old database into their new software. From our Dallas offices, the EMS Barcode team was able assess, address, and implement the company's new software.
---
Like us on Facebook to get updated news on ankle monitor suppliers using asset tracking software and other special offers!
---
See our other Blog Post:
Fire Department Implements Asset Tracking
Mentoring Group Uses Asset Tracking Software
Click Here to Read More about our 2014 Asset Tracking Software of the Year
Share and Enjoy!
Articles from the blog
Inventory Control System-Hardwood Floor Manufacturer Overview:
Today's client is a manufacturer of hardwood floor paneling. They have multiple warehouses that receive in raw materials that are then assembled into their finished product before being shipped out to the customer.
Asset Tracking Software Reviews 2014
Wasp Mobile Asset contains an array of powerful tracking methods, allowing users to not only identify what items they have, but also where they are located at any given time. Featuring a full-fledged check out/check in system, maintenance tracking, auditing tools, as well as extensive reports, Mobile Asset provides users the accountability they need at a low barrier of entry. This extensive feature set at a cost-effective price point makes
Wasp an ideal fit for any organization that would better like to track their equipment without investing in a big ticket solution.
Customizable Dashboard Signature Capture Signature Capture Multiple Location Tracking Department Tracking Security Based on Users Check Out/Check In Audits on PC/Mobile Track Funding Source/Grants Email Notifications Customizable Fields Real Time Updates 60+ Reports
With the introduction of Version 7, released in 2014, the software has made the leap forward into smartphone capability and will now operate on all current iOS and Android devices. This improves on the systems already flexible nature, and will allow for greater ease in tracking your company's assets anywhere, anytime. Additionally, Mobile Asset V7 has also provided users with the ability to track which funding source was used in the assets acquisition, an important tool for many organizations, and a feature few other solutions can offer. Mobile Asset V7 is also the first time that Wasp has offered a separate version of the system, Mobile Asset EDU. This variant contains the core features of Mobile Asset V7, with several additions made specifically for educational organizations.
With these improvements, and many more, Wasp Mobile Asset V7 has earned our Best Asset Tracking Software review for 2014.
Used by:
About Wasp Barcode Technologies:
Founded in Plano, Texas, Wasp Barcode Technologies has been a leader in inventory and asset management solutions for over 20 years. Specializing in economic and highly effective tracking solutions for small to mid-sized businesses, Wasp offers numerous bundle packages which include both software and hardware for a complete solution. Wasp currently boasts over 500,000 active users.
Other Nominees for Asset tracking software reviews: Intellitrak, Redbeam, Jolly, ASAP
Like us on Facebook to get updated news on asset tracking software reviews and other special offers!
Oil Industry Leader Edges Out Their Inventory Control
Large industry leaders pioneer the way for innovative practices, strategies and services. An oil leader, based in Houston, Texas, competes in a tight oil market by consistently assessing innovative designs and services. Despite their obvious successes, there is always a place to develop a competitive edge, or increase internal productivity. Read more…