Asset Tracking For City Government
Tracking your assets for a City has shown to be very valuable for many reasons. The city government in League City, found on the south-side of Houston, Texas, got tired of the blame game on lost assets and spending too much time on asset audits. The employees of League City government needed a solution to help find their gear and track the gear exchanges when not in the office.
Why Asset Tracking Was Needed:
The first priority for the City were the audits. Missing items were causing a huge headache — with all the he-said, she-said of trying to find an item, tracking equipment and additional assets quickly became a nightmare.
The difficult task of actually finding out what may have happened to any missing equipment, especially when it was sent out with employees to off-site locations without necessary documentation — was a key source of frustration.
With Wasp Mobile Asset, we were able to set him up with several handheld mobile computers that could be placed in vehicles, this way, checking in and out items would be a breeze — even on the go.  The scanners also made self-auditing incredibly easy and ready when external auditors come around. The full item history and employee histories, provided within the system, allowed for a high-level of accountability and removed the need for word-of-mouth asset tracking. In addition to the immediate benefits, the software recommended also includes the funding tracking needed and the depreciation classes the City was hoping to start incorporating into the system.
The Solution EMS Barcode Offered:
We got the City situated with the Professional version of the software and sent out several handheld mobile computers. The programs included e-mail alerts for equipment due dates, providing early status updates of when items are due. With the solution implemented, the employees at the City were very happy to finally have the comprehensive tracking they always envisioned. The City is now able to avoid time-consuming and highly stressful audits as they previously experienced.
Once your business finds a suitable asset tracker, it makes the day-to-day tasks easier. With the right solution, executing inventory audits are less stressful on the company — you can check your asset status anywhere, from a mobile or desktop device. Provide a system that lasts: you can implement a long-term software that both you and your employees can easily work with. Learn more about the numerous capabilities of the Asset Tracking solution the League City received, click
---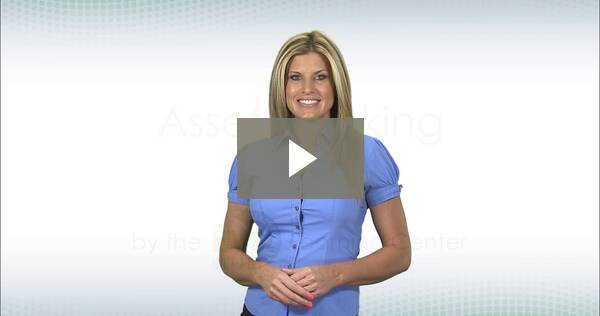 ---
Like us on Facebook to get updated news on Asset Tracking for City Government
---
See related material:
Asset Tracking used by Ankle Monitor Supplier

Wasp MobileAsset Software of the Year 2014
Share and Enjoy!
Articles from the blog
Inventory Management for Cleaning Service Provider Overview:
Today's client was looking to track environmentally-friendly cleaning supplies, as well as check out and check in different tools, such as mops, vacuum cleaners, and other assets across multiple warehouses all across Michigan.
Oil Industry Leader Edges Out Their Inventory Control
Large industry leaders pioneer the way for innovative practices, strategies and services. An oil leader, based in Houston, Texas, competes in a tight oil market by consistently assessing innovative designs and services. Despite their obvious successes, there is always a place to develop a competitive edge, or increase internal productivity. Read more…
Laundry Equipment Supplier Increases Productivity with Inventory Management Software
Maintenance costs for parts and equipment can take a hit at your finances. Many experienced maintenance managers and crews are equipped with fixed equations and solutions to inform owners whether it's better to replace or repair the equipment. Though these upkeep costs are inevitable, businesses should get to early repairs, to prevent a costly replacement.