Asset Tracking For City Government
Tracking your assets for a City has shown to be very valuable for many reasons. The city government in League City, found on the south-side of Houston, Texas, got tired of the blame game on lost assets and spending too much time on asset audits. The employees of League City government needed a solution to help find their gear and track the gear exchanges when not in the office.
Why Asset Tracking Was Needed:
The first priority for the City were the audits. Missing items were causing a huge headache — with all the he-said, she-said of trying to find an item, tracking equipment and additional assets quickly became a nightmare.
The difficult task of actually finding out what may have happened to any missing equipment, especially when it was sent out with employees to off-site locations without necessary documentation — was a key source of frustration.
With Wasp Mobile Asset, we were able to set him up with several handheld mobile computers that could be placed in vehicles, this way, checking in and out items would be a breeze — even on the go.  The scanners also made self-auditing incredibly easy and ready when external auditors come around. The full item history and employee histories, provided within the system, allowed for a high-level of accountability and removed the need for word-of-mouth asset tracking. In addition to the immediate benefits, the software recommended also includes the funding tracking needed and the depreciation classes the City was hoping to start incorporating into the system.
The Solution EMS Barcode Offered:
We got the City situated with the Professional version of the software and sent out several handheld mobile computers. The programs included e-mail alerts for equipment due dates, providing early status updates of when items are due. With the solution implemented, the employees at the City were very happy to finally have the comprehensive tracking they always envisioned. The City is now able to avoid time-consuming and highly stressful audits as they previously experienced.
Once your business finds a suitable asset tracker, it makes the day-to-day tasks easier. With the right solution, executing inventory audits are less stressful on the company — you can check your asset status anywhere, from a mobile or desktop device. Provide a system that lasts: you can implement a long-term software that both you and your employees can easily work with. Learn more about the numerous capabilities of the Asset Tracking solution the League City received, click
---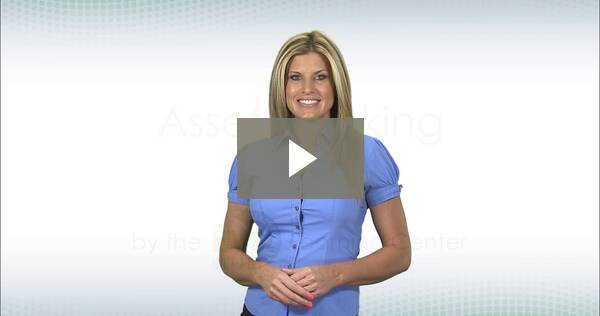 ---
Like us on Facebook to get updated news on Asset Tracking for City Government
---
See related material:
Asset Tracking used by Ankle Monitor Supplier

Wasp MobileAsset Software of the Year 2014
Share and Enjoy!
Articles from the blog
Asset Tracking for A Software Company Overview:
One of the many reasons I enjoy and believe in what we do at EMS Barcode Solutions is the sheer number of applications where asset and inventory tracking applies. Just about every company that exists has either got internal inventory, valuable assets to track, or both. Our client today was a fellow software company in need of tracking their IT equipment, office furniture, and anything that gets assigned to their workers.
Asset Tracking Software Reviews 2014
Wasp Mobile Asset contains an array of powerful tracking methods, allowing users to not only identify what items they have, but also where they are located at any given time. Featuring a full-fledged check out/check in system, maintenance tracking, auditing tools, as well as extensive reports, Mobile Asset provides users the accountability they need at a low barrier of entry. This extensive feature set at a cost-effective price point makes
Wasp an ideal fit for any organization that would better like to track their equipment without investing in a big ticket solution.
Customizable Dashboard Signature Capture Signature Capture Multiple Location Tracking Department Tracking Security Based on Users Check Out/Check In Audits on PC/Mobile Track Funding Source/Grants Email Notifications Customizable Fields Real Time Updates 60+ Reports
With the introduction of Version 7, released in 2014, the software has made the leap forward into smartphone capability and will now operate on all current iOS and Android devices. This improves on the systems already flexible nature, and will allow for greater ease in tracking your company's assets anywhere, anytime. Additionally, Mobile Asset V7 has also provided users with the ability to track which funding source was used in the assets acquisition, an important tool for many organizations, and a feature few other solutions can offer. Mobile Asset V7 is also the first time that Wasp has offered a separate version of the system, Mobile Asset EDU. This variant contains the core features of Mobile Asset V7, with several additions made specifically for educational organizations.
With these improvements, and many more, Wasp Mobile Asset V7 has earned our Best Asset Tracking Software review for 2014.
Used by:
About Wasp Barcode Technologies:
Founded in Plano, Texas, Wasp Barcode Technologies has been a leader in inventory and asset management solutions for over 20 years. Specializing in economic and highly effective tracking solutions for small to mid-sized businesses, Wasp offers numerous bundle packages which include both software and hardware for a complete solution. Wasp currently boasts over 500,000 active users.
Other Nominees for Asset tracking software reviews: Intellitrak, Redbeam, Jolly, ASAP
Like us on Facebook to get updated news on asset tracking software reviews and other special offers!
Asset Tracking for Fire Departments Company Overview:
We have always had tremendous success in working with fire departments across the United States. It was a pleasure to have the opportunity to work with another fire department today with this client, who approached us looking for a better way to track equipment, maintenance, and record items lost or damaged in fires.